A new Figment themed MagicBand+ has just been released for resort pre-arrival!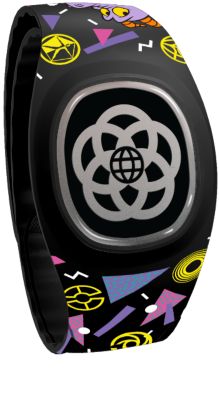 This is a black band and features the EPCOT logo on the face with 90s style accents around the band. We can see the some of the EPCOT attraction logos in yellow and Figment's head in the picture provided.
I'm a huge fan of EPCOT and Figment. This band looks pretty cool. It seems like 90s throwbacks are resurgnig and this band seems right in line with the trend.
Want more MagicBands? Check out our full list of currently available resort pre-arrival MagicBands.
Let us know if you pick this MagicBand+ up and can share more pictures.
Have a Magical Day!
- Chris M